Ross and Jill Matlock wanted to share their passion and love of the mountains by hosting ski trips to some of the most incredible ski destinations in the world, so International Mountain Adventures was created.  With a combined 16 years of experience on the PSIA (Professional Ski Instructors of America) National Teams and a lifetime in the ski industry, which includes many years of ski teaching, coaching, competing, and guiding, Jill and Ross have the passion, knowledge, skill, and experience to create an unforgettable skiing experience for you.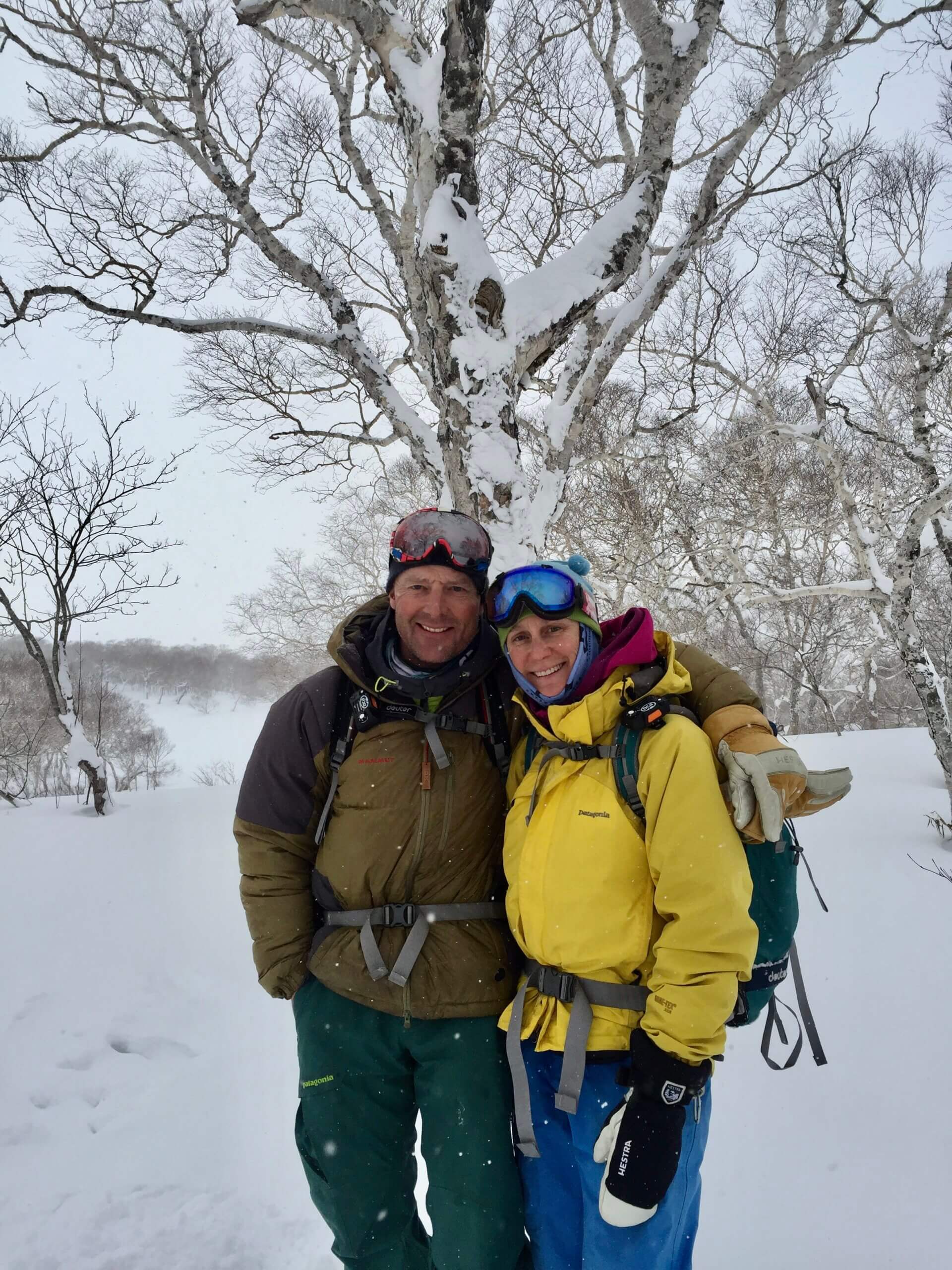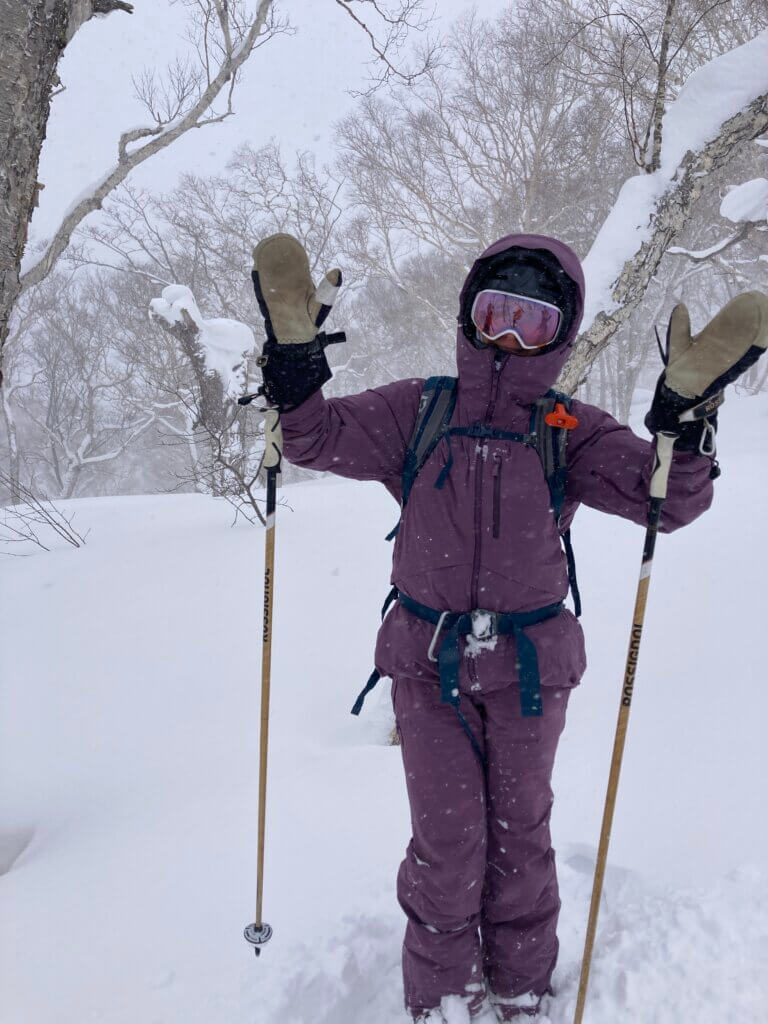 Jill
Jill is a gifted athlete who chose to follow the path of skiing from an early age. As soon as she could walk Jill was seen skiing at the small ski area in Farmington, Maine. She grew up ski racing and in college raced for the University of New Hampshire, qualifying for the NCAA championships four times.
Upon graduation Jill switched her focus to coaching. She coached for both the Green Mountain Valley School and Carrabassett Valley Academy. Jill coached many eventual US Ski Team athletes during these years and it was also during this time she became involved with PSIA and attained her full certification status.
Moving to Crested Butte, Colorado Jill's incredible talent shone through during the first season she skied the Butte, transitioning from ski racer to big mt competitor and winning the women's title in the US Extreme Skiing Championships the very first year she entered. Her Big Mt Freeskiing career consists of four US Extreme Skiing Championship titles, top 5 in five World Extreme Skiing Championships and podiums in South America, New Zealand and Europe.
It was also during this time that Jill, as a member of The North Face's athlete team, was the first woman to climb and ski Mt Aspiring in New Zealand. Other ski mountaineering trips to Valdez and the Ruth glacier in Alaska, as well as Chamonix, France give Jill great depth and knowledge in the mountains.
Jill then took on another challenge within the ski industry, making it on the PSIA National Alpine Team, which is the best of the nation's top ski instructors. Jill was able to represent her country internationally at the Interski event in Switzerland. A trainer and top instructor at Crested Butte, Jill's well-rounded background gives her a wealth of knowledge to draw from.
Jill's resume is impressive in itself, but it's not what really makes Jill a great instructor or coach. Jill's humble nature and her amazing talent to deliver a ski experience on your terms and at your pace is her gift.  She was one of the most requested instructors in Crested Butte and her return clientele love the time spent with her. She is a role model for the athlete in us all and is sure to bring the best out in you and your skiing. A mother of two boys, she is easygoing and a pleasure to be around. You will enjoy your time with her both on and off the ski hill.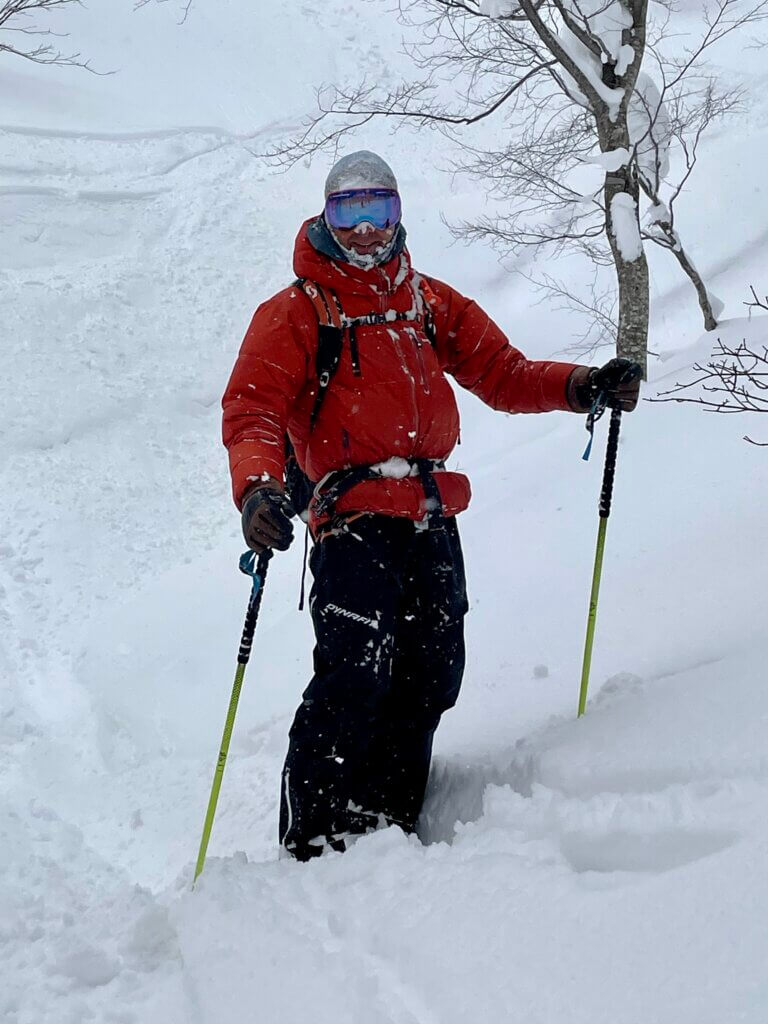 Ross
Ross grew up in Australia and learned to ski on telemark and cross-country equipment as a teenager on many ski trips in the High Plains of Australia. He has been living, skiing, and teaching skiing in the US for over 30 years, with a never-ending passion for it all.  As an active member of PSIA, Ross was an examiner for both Telemark and Cross Country skiing and was involved in the PSIA Rocky Mountain Division as an educator, delivering clinics for the instructors of the Rocky Mountain resorts for 20 years.
Ross took it to the next level in the world of ski teaching when he made the PSIA National Nordic and Telemark team—a group of the best Nordic and Telemark educators in the country. He was a national team member for 12 years representing PSIA both nationally and globally.
His career in the ski industry has been wide-reaching and varied. For many years he was the Head Judge of the US National Telemark Extreme Free Skiing competitions.  He started a Junior Telemark Program at Crested Butte and his athletes have had great success in various competitions.  Ross also worked for a time as a Telemark and Nordic Technical rep for Rossignol Ski Co.  He was involved in all aspects of the retail industry from driving around the country in a demo van full of skis to helping with the development of products.
Ross now finds himself skiing deep Japanese powder in Hokkaido, backcountry skiing, or cat ski guiding others for Irwin Guides in Crested Butte, CO. He also spent over 15 years teaching avalanche courses as an AIARE qualified (American Institute for Avalanche Research and Education) avalanche Instructor.
Ross loves to ski just about anywhere, but he savors the days spent in the backcountry, whether it be hiking in the backcountry of Crested Butte, a skin track in the backyard of the Kamihoroso Lodge in Hokkaido or a heel lift in Valdez, Alaska.  As long as the snow is deep and the friendships are good, Ross is happy.
Ross is a natural-born teacher.  He will make you a better skier.  But most of all, he is just a blast to hang out with in the mountains!  His passion for the outdoors and skiing is infectious.